At Storm we are proud of how we work and the professional services that we provide to the entertainment industry. With our passion for what we do it's always great to hear what people think of our service, equipment and professionalism. So we would like to share a few things that our clients have to say about us, what we do and how we do it.
What our clients say about us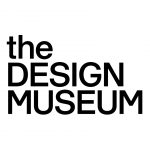 Just wanted to reiterate that it was a pleasure working with you on this event. You make everything easier! Even when we throw curveballs. Everyone loved the lighting you did.
The Design Museum
Your team were superstars on Saturday night. Please thank them all from me. It was a brilliant evening and a lot down to their hard work. So much appreciated. Please send them all our best regards. Very best wishes, Kim
Dulwich Memorial Event
We were very pleased with Storm and wanted to thank you and the team for all your hard work
Anna Freud Centre
Many thanks again for being so incredibly accommodating for Thursday night. Your quick thinking attitude in lighting the top exhibition floor to make our drinks reception more atmospheric is most appreciated. Our event looked so beautiful and your team was very professional; I hope the caterers looked after them! I look forward to working with you again and will be sure to let the Design Museum know of your service standards; I was most impressed!
British Association of Aesthetic Surgeons
Everything looked great, the set up and running of the day was very slick and professional.  Please pass our thanks on to the entire team who helped deliver it.
Kerry Foods
I wanted to say thank you for all your hard work for the event that took place yesterday. The client was very happy with the way everything was run. The lighting, the sound, the stage set up was all perfect and I appreciate you having your team turn around the set-up the day before on such short notice.
CSM
I wanted to email you earlier to say a huge thank you for all your, and your team's support yesterday. Chris mentioned (and I echo his words) that he thought you were the most professional AV team he's ever worked with and you made our life easy which was really appreciated. Even down to accommodating all our last minute requests (multiple laptops, recording equipment, sound and presentations, etc). If we take our meetings out of our usual central London venue again next year, I will definitely keep you guys in mind for AV support.
World Aluminum
Thanks so much for all your help and flexibility which was really appreciated. All looked great and very smooth, Client very happy, Everything well within time. And we got to keep the pink on the outside of the orangery – hurray! Great working with you too.
Freelance Wedding Planner
I was definitely happy with the service you provided. It is always a pleasure to work with you and I was very impressed about how prepared you were, especially as you have never even seen the space before. Thank you for the extra effort you went to, the feedback has been so positive!
Dulwich Picture Gallery
Thank you so much Emma, all the senior team completely thrilled with last night. Your team were polite and easy to work with, a pleasure as I always know anyone with you will be! The screens were perfect, the images and film looked great on them. Outside Ben was great to work with and it all ran very smoothly.
Grand opening of the Great Broad Walk Borders'
Everything was great and the guys were really nice to deal with. Thank you for all your help
RealEdge
Everything went really smoothly and your team were incredibly friendly, helpful, punctual and the speeches were relayed perfectly
Deutsche Börse Photography Foundation Prize
We would just like to thank you for your fantastic service for our recent corporate event.  The AV equipment, staff and planning were seamless and we would not hesitate to use you again for future events. It was a pleasure to work with you.
Q8 Aviation
Thank you for the fab combination of graphics and lighting. Client and guests loved it! Thank you too for all the extra changes you had to deal with today. We really appreciate it. Fantastic night thank you! Staging, Graphics, Sound, Room, Guest Presenter etc were all superb. Probably the best event i've attended for many years and certainly the best CIMTIG Awards night I can recall. Well done to you and the team. Thank you for all the help and support!
The Travel Marketing Awards
We are now on honeymoon, recovering from a pretty crazy couple of days and enjoying the steady stream of wedding pics our friends and family are sending! I wanted to drop you a line to say thank you so much to you, to Darren and to Richard. We had an absolutely amazing day and everything you & your team did was a huge part of that. The sound stuff worked perfectly, and the lighting in the Orangery was spectacular. It really blew us away when we first came in and looked better and better as the night went on. We got lots of compliments from guests that room was totally transformed from when we saw it that morning. So once again, thank you so much for all your hard work. We were really thrilled with how it turned out
Richardson Wedding